INSIDE THIS ISSUE
| | |
| --- | --- |
| click on page number to take you to article | PAGE |
| Raising a Barn | |
| Top 10 Questions | |
| Fishing Fury | |
| Worms | |
| Herbs for Fertility in Does | |
| Herbal Discussion | |
| Medications/Use and Dosage | |
| Cooling Methods | |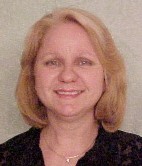 From the Editor:
Hi again, I hope everyone enjoyed our first newsletter. I am trying to make each one informative and helpful. If this is the first one you have seen, you can read a copy of the first issue at the VBF website: https://bunnyrabbit.com If you have any questions or topics you would like to see in the newsletter please let me know. If you have an article or story you would like to submit, send it my way.
Spring has sprung and I hope everyone has nestboxes full of winners. We are just starting to breed for the fall show competition. Here in Texas our show season runs from February till June then September till December. Our last spring show is the first Saturday in June. The show first show in the fall is usually the 3rd weekend of September. We do make a show in Duncan, Oklahoma that is the third Saturday in June. Plus there is a Holland Lop specialty scheduled for August 5th being sponsored by the THLRSC.
We are featuring the new EZ crock again in this issue. They now make two sizes. The small one works great for carriers. You can put two side by side in an 8 inch compartment. They are so easy to attach and take off. Makes for easy cleanup. The large 20 ounce size is on sale for $5 and the new 8 ounce size is on sale for $2.50.
I hope you have good luck at the shows. If you don't win at least you can have fun. Please, don't hesitate to call, email or talk to me at a show with any questions you might have. We are here to help you and make the job of raising the best rabbits possible easier. There are a lot of man hours involved in raising rabbits. We try to pass on any shortcuts we know or any that we hear about. Pat

Vanecek Bunny Farm Phone (830) 885-4834
We are closed
on Wednesday


VBF Hours
Sunday 9 am till 3 pm
Monday, Tuesday,
Thursday & Friday
8 am till 4 pm
Most Saturday's
we'll see you
at the rabbit shows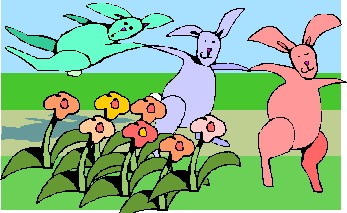 This newsletter is for the benefit of our customers. These are our opinions and the opinions of our customers. We make no claim as to their effectiveness and will assume no liability with their use.
We would again like to thank all the people who have contributed to our newsletter. If you have an article or subject that you think would be of interest to the rest of our customers, please submit it to Pat at bunnies@bunnyrabbit.com for her consideration.
Thanks, Ken & Pat
Raising A Barn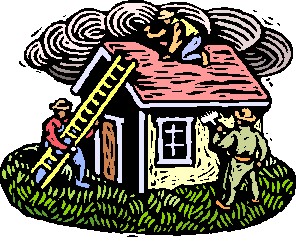 As the property manager for the VBF I took on the challenge associated with putting up a functional barn for our rabbits. We have plenty of property and lots of room but the shape and size were important for many reasons. If built too small the rabbits and breeder would feel too confined. If built too large the extra amount of building materials and controlling the air temperature would be costly. We decided on an oblong shape so that the cages would be hung on either side with a long walkway down the middle. Our three barns are 9 feet wide and 30 feet long; we use removable doors with hinges on both sides so the barns can be completely open or totally closed. We close the barns when extreme heat or bitter cold weather is forecast. We and the rabbits prefer the open barns because of good airflow and lots of light. I used treated 4"x4" and 2"x4" lumber for framing. I also suggest using galvanized nails for connecting boards and for hanging cages.
I had a couple of college students from Texas A & M help me put up one of the barns. I was holding one of the walls in place with Jerry while Brooks was hammering one of the cross beams in place. We watched as Brooks took a nail out of his bag and would hammer it into the wood. The next nail he picked out he threw on the ground. This went on a few times until Jerry asked him, what is the problem with the nails that he had dropped. Brooks said " Those nails have the heads on the wrong end!" Jerry looked a little frustrated and told Brooks, " Those nails are for the other side of the barn, stupid!"
We used a galvanized metal roof with Styrofoam insulation attached to the ceiling. We use PVC sheeting on the inside walls behind the cages and any place where moisture could form. The PVC material never rusts or rots and can be cleaned simply by hosing it off.
We use evaporative coolers (swamp coolers) and a mister system on the roof of the barn for cooling the air. The misters use very little water and can lower the barn temperature around 10 degrees. The evaporative coolers have great fans for moving the air and can also lower barn temperatures. We will use a small internally heated oil-filled radiator for cold nights to keep the barns above freezing.
Our floors are solid concrete. The floor is sloped down to the sides so that moisture and urine will drain out the sides of the barn. The droppings are pushed out the sides into worm pits. This form of cleaning the barns keeps a lot of the ammonia smell out of the barn.
We have had our barns up for about 10 years. They are working out just fine with very few complaints from my partner. Isn't that what we all want? KV (Ken Vanecek)

Top 10 Questions and Suggestions Offered by Our Patrons in 2000


10. Mr. V should wear long pants to all rabbit shows.
9. Offer a Small attached feeder for cages and carriers that is durable and reasonably priced.
8. (Cannot be printed due to harsh language)
7. Could you make grooming tables out of hardwoods (ash, oak, cedar) at the same prices as your regular tables?
6. How can I keep the cost of shipping from you at a minimum?
5. What does "jak se mas?" mean?
4. You should make Polytrays to fit all sizes of cages.
3. I love your website.
2. (a tie)
Thanks for bringing fun toys to the shows.
My kid doesn't need any more toys.
And the number one Question!
1. Is this all you do?


Answers to the Top 10 Questions and Suggestions
10. I'll try to stay behind the table more so no one will notice
9. We now have an 8 ounce with a slip on clip to secure the EZ crock to cages or carriers for an introductory price of $2.50
8. We are closed on Wednesdays so that we can be open on Sundays and go to shows on Saturdays.
7. We have our tables made by talented carpenters that would love to make hardwood tables upon request, for a nominal fee.
6. We use UPS because of the quickness of delivery, tracking capabilities, convenience of delivery and superb reputation. Larger, heavier shipments can receive a discounted rate but most normal costs are controlled solely by the UPS billing system.
5. It's a Czech greeting meaning simply "How are you?" It is on the rear bumper of our van.
4. Any special pan size can be ordered in lots of 1000. The manufacturer has to make a special mold for each new size.
3. Pat does all of the construction and maintains our site. She reads and answers all email as fast and with as much information as possible.
2. We will continue to offer items of interest for the kids.
And the number one Question!
1. YES!!!!!!!!!!!!
Vanecek Bunny Farm
Show Schedule
below is a list of all shows that we will be set up as vendors
4/15/00 TRBA STATE SHOW Danny Messer
4/16/00 BELTON (806) 353-6247

4/29/00 South TX RBA Mike Withrow
YOAKUM (361) 293-7227

5/6/00 Central TX RC Marilyn Morris
GIDDINGS (512) 281-3803

6/3/00 Grimes Co Fair Sandra Kuta
NAVASOTA (409) 894-2700


Bunny

Funnies

Q: How do you stop a rabbit from shedding?

A: Buy him a hare brush!

Q: How do you stop a rabbit from charging you?

A: Take away his credit card!

Q: What does a bunny leave behind when he or she dies?

A: An in-hare-itance
Vanecek Bunny Farm won 1999 Herdsman of the Year
for the National Holland Lop Rabbit Specialty Club
Holland Lops For Sale
I raise Holland Lops in tort, black, sable point, fawn, lynx, smoke pearl, blue, these colors in broken,
ruby eyed white and blue eyed whites.
This is Vanecek's Alun.
He is one of the rabbits that is for sale.

If you are interested in purchasing a rabbit just let me know what color and sex you are wanting.

Call Pat at: (830) 885-4834

Fishing Fury

by Ted Kretzer

There's a place in the Texas Hill Country that has a fishin hole that's unbelievable. I would have to name it "catfish heaven" aka Vaneceks hideout.

My son, Kelly told me that Ken said to come by and wet a line. He said that Ken has some catfish stocked in it and needed the fish thinned out.

So, Monday afternoon, I took advantage of the invite. Being an avid catfisherman, I thought probably that I may get a few nibbles and might catch one during the heat of the day, because fish usually bite best during the early morning or in the evening. Well folks I guess the fish didn't know they weren't supposed to bite during the day.

After meeting Ken and Pat and chatting for a couple of minutes we walked down to the pond and I kinda thought, man if there are any fish in this pond they must be pretty small (mistake number two).

Ken said he would be back later to see if I had caught anything. I baited up and threw the line in, sat down and took in the beautiful surroundings, peace and tranquility of the Vaneceks residence. Well, the relaxation period ended abruptly when I saw my cork go under. Folks, it wasn't a little fish. I took this one off, rebaited and threw back in. A minute later, a second fish. About an hour and a half later, two ten minute breaks, for rubbing my arms pulling in fish, I decided that I would call it a day. I figured 14 fish weighing from 2 to 4 pounds would make a heck of a meal or two.

You talk about having fun. This is actually the most fun I've had since I have been fishing and I thought it was a dream as Ken and I carried the ice chest full of fish back to the car.

I can't wait to go back and help Ken get rid of those pesky catfish.

So folks that's my story and I'm stickin to it.

Thanks Ken and Pat. Appreciate the hospitality and invite and look forward to seeing you real soon. Take care of the bunnies and especially the catfish.

Regards,

Ted Kretzer

Is Your Name Bubba?



Our scale wasn't large enough
for this fish.

We took a picture and put the picture on the digital scale.

The picture weighed in at
9 lbs 3 oz.

WORMS

Worm, the name given to these little animals isn't very appealing but worms are an important part of our world's ecological system. What is a worm? What are worms good for? Why would I want to raise worms? I found answers to all these questions after we had a barn full of rabbits and a lot of bunny poop. With all the possible uses for worms and their castings (worm poop), I had to raise worms. I could not simply throw the manure away without finding a good use for all the little droppings. It turns out that this waste material from our rabbits has become a profitable worm-raising project. Worms are not going to make anyone rich but I am a richer man because of them.
Worms are annelids, which means, "little rings". Worms are made up of many little rings in a long tube. The larger ring found near the front of the worm is called the clitellum or saddle. It consists of five rings and is the worms' reproductive organ. Every worm can lay eggs by crawling between each other's saddle to become impregnated. Each egg can contain between ten and 15 baby worms. They can lay new eggs every 30 days. Worms can multiply faster than rabbits. Two adult worms can produce 10,000 worms in one year. All the worms on earth outweigh all the people on the earth by a ratio of ten to one. Worms can also travel as much as eight feet below the surface. In each acre of farmland worms can turn over from ten to eighteen tons of soil each year. Plus, worms will eliminate all other larvae and pests from their bedding area.
I use my worms for several purposes. I raise catfish and use some of my worms for their food and for catching fish. I sell my worms to other fisherman for bait, to students for many different school science projects, to flower and vegetable gardeners to help aerate and enrich their soil and to people that raise animals. Rabbits, dogs, horses and other animals have a lot of waste products that worms enjoy eating and eliminating. Organic gardening is a popular and growing field. I use most of the worm castings in my garden as a fertilizer to help my plants and vegetables. My vegetables grow bigger and taste better because of the use of worm castings.
Most people start a compost pile or raise the worms directly under their rabbit cages. My worm beds are just outside my barns. The beds should be between one to two feet deep. The walls of the beds should be constructed of a material that will not deteriorate. I use bricks and rocks to contain my worms. The bottom of the beds should not be sealed so that the water can drain. Worms will eat anything that is biodegradable. I add hay or leaves to the beds occasionally. I turn the beds with a forked shovel every other month. This helps to distribute the worms, eggs and manure and at the same time I check the production rate of my worms.
Ants and armadillos are the main predators of worms and their eggs. Building a wall around the worm bed, at least one foot high, will keep out armadillos. Using an ant-killing product (like Amdro) around the beds will keep away most ants.
The worms need moisture but too much standing water in the beds will drown the worms and eggs. Heat and cold affect the worms and their production. I have had mine ten years here in
central Texas with no noticeable problems.
I raise the "Red Wiggler" breed of worms. There are many other types of worms people raise. In fact, there are so many kinds that scientists still have trouble recognizing each type. Choose the kind that is easily adapted to your location and climate for best results.
Good luck, Ken Vanecek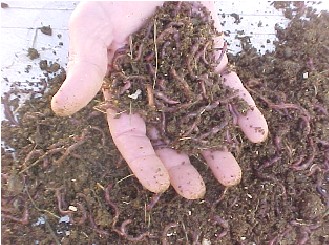 WHERE'S WALDO?
| | | |
| --- | --- | --- |
| | HERBAL DISCUSSION | |
Taken from Herbal Rabbit mail list: Date: Sat, 18 Mar 2000 11:15:36 -0000
From: Deborah McNeil <dynasty@paradise.net.nz>
Subject: Herbs for Fertility in Does
In New Zealand the RCD (VHD) vaccine caused problems with breeding—reduced and dead litters, sterility, miscarriages, delayed sexual maturity. To overcome this I have experimented with herbs and managed to maintain breeding although the problems did persist. Here are some suggestions to help with those problem does although not guaranteed to work with every doe.
Step 1: ensure the doe is well fed. A few herbs for this (there are many more) are willow, lemon balm (Melissa officinalis - bee balm or balm), dandelion, shepherd's purse, parsley.
Step 2: feed these once a day or every second day for at least 2-3 weeks. These are for does only as some will upset a buck's hormone balance and causes temporary sterility.
Raspberry leaves - as much as is available and doe wants.
Lady's Mantle (Alchemilla mollis)- only a few leaves.
Motherwort - this is very powerful so only a few leaves.
Step 3 - test doe with a buck. If willing, let matters take its course. If not, take buck away and try later.
After mating, do not feed parsley as it can cause abortion.
During pregnancy feed raspberry leaves as much as possible. Several breeders have found that feeding this will generally give an easier birth and help reduce birth problems.
Lemon balm is a good tonic but will also help milk production.
After birth, feeding parsley will help clean out any retained afterbirth or fetuses.
For milk production - milk thistle or sow thistle helps induce more. Fennel is also good.
For reducing milk for any reason: asparagus or mint are helpful.
Hope this is useful.
---------------------------------------------------------------------

From: Linda & Bob Larsen To: Janisp@cytechcis.net Sent: Thursday, February 03, 2000 9:18 PM
Subject: colloidal silver
Here is an excerpt from a hand out sheet I received from my doctor years ago. It's quite long but it gives all the information on one basic page that I have gathered from other pamphlets and books. They all basically say the same and this one seems to say it best. I've run it through spell check but some typos may have slipped by - please excuse these.
"How Does Colloidal Silver Work?
The silver particles in colloidal silver contain a positive charge and are attracted to virus, fungi, bacterium and other single celled pathogens (disease causing organisms). When the silver particles attach themselves to these pathogens, they disable the pathogens' oxygen Metabolism enzyme. In other words, they suffocate and kill the bad guys. They don't have a chance to develop resistant strains. Once the bad guy is dead, the silver particle releases its' bond and searches for a new Pathogen to attach to. The dead pathogens are then cleared out of the body by the immune, lymphatic and elimination systems. Unlike pharmaceutical antibiotics which destroy beneficial enzymes (good guys), colloidal silver leaves these tissue cell enzymes intact. This makes colloidal silver absolutely safe for humans, animals, reptiles, plants and all multi-celled living matter.
Taken orally, colloidal silver is absorbed from the mouth into the bloodstream, then travels quickly to the body cells. For faster absorption, swish colloidal silver under your tongue for a few seconds, before swallowing. In 3 or 4 days the silver will have accumulated in the tissues enough for benefits to begin.
after ingesting colloidal silver, it circulates in the body for about a week or two before being eliminated by the kidneys, lymph system and bowel. A regular daily intake of colloidal silver is recommended to protect the body against dangerous pathogens.
Colloidal silver is painless on cuts, abrasions, burns, in open wounds in the nostrils for a stuffy nose, and even in a baby's eyes because, unlike antiseptics, it does not destroy tissue cells. It is impossible for single-celled organisms to mutate into silver -resistant forms, as happens with conventional antibiotics. Therefore, no tolerance to colloidal silver ever develops. Colloidal silver will not interact or interfere with other medications. Inside the body, silver forms no toxic compounds, nor reacts with anything other than a germ's oxygen metabolizing enzyme.
Suggested dosages - all are adjustable.
People
infants 0-1 yr. 1/4 tsp. - 1/4 Tbs..
children 1-7 yrs 1/2 tsp. - 1/2 Tbs..
adults 7+ yrs. 1 tsp. - 1 Tbs.
cuts and abrasions - After thorough cleaning, apply gauze soaked with colloidal silver. Re-soak or change dressing three times a day or as needed or just spray wound three to six times a day.
Tooth care - put a few drops on your tooth brush every brushing without toothpaste and swish around in mouth for 30 sec. then spit out.
External use - eczema, fungus, rashes, athletes foot, warts, arthritis, bursitis , acne, boils, etc.
spray on affected area three times a day or as often as needed until clear or apply gauze soaked in colloidal silver until clear.
Sinus & Eye Infection - Sprits or drop in each nostril, eye or ear every 15 min. until condition improves. then every hour until completely relieved. When putting drops in eyes, pt drops in tear duct area then keep eye closed for 5 min after application. (They put silver in babies eyes when they are born - or at least they use to )
Sore throat - gargle 1 tsp. - 1 Table every hour then spit out until condition improves.
Animal Care - Put 1 tsp. to 1 Tbs.. of colloidal silver in pet's water bowl each time you fill it.
For severe infections (parvo, distemper, etc.) use an eyedropper and give 1 tsp. - 1 Tbs., 3 times a day directly in pets mouth until condition improves.
CAUTION: Sometimes (as with many other remedies) if taken in large quantities you could start killing off the harmful pathogens in the body too quickly. this could cause a temporary overload on the body which could result in a flu-like condition. (headache, dizziness, nausea, aching muscles, or extreme fatigue) This is known as Herxheimers Reaction. You simply cut down on your intake or colloidal silver and drink more water throughout the day to help wash out your system.
Taken from Herbal Rabbit mail list: Date: Fri, 31 Mar 2000 From: "Deb Goldben" Westwind@tbcnet.com
Subject: Weepy eye
We put a couple tablets of euphrasia (eye bright) in the water bottle.
We've also made a tea with eyebright (4 capsules to a cup of water) -- open the capsules and put in a coffee filter and tie it shut. We give the tea in place of the regular water and also dip a cotton ball into it and wipe it on the eye a couple times each day. This cleared up a buck who had had weepy eye for a long time before coming to us and he never got it back.
Deb Goldben www.WestwindGraphics.homestead.com
With God all things are possible. Matthew 19:26

----------------------------------------------------------------
Taken from Showbunny mail list Date: 12/29/1999 10:35:46 AM From: Nutwist@***.***
Subject: Breeding tips
hi, I had a 4 year old doe that I got from my friend that I tried to breed for a year. She never bred. Then I came across an article in an old, old rabbit newsletter (early 50's), about a week before the Full moon, move your stubborn doe in to a place that is TOTALLY dark (I think this is the key) for 3 days. Then move her into an area that is 24 hour light, and slightly warmer than the usual temp. for 4 days. Then put her with the buck. Presto Chango I got Babies!!! I've tried this on 20 different hard to breed does and I've got 20 litters!! I guess the old standby is still Good. Amanda Cole,
ARBA Rabbit Reg., NuTwist Rabbitry & Caviary ND, JW, F. Angora, & Tans, Coronets, Silkies, & Americans
Catfish caught by
Ken and Tim,
(our oldest son)
March 11, 2000.

Caught using
red wiggler worms,
Worms raised on
Vanecek
Bunny Farm
rabbit droppings
MEDICATIONS—USE AND DOSAGE
These medications and dosages were obtained from rabbit breeders.
We make no claim as to their effectiveness and
will assume no liability with their use.
Vanecek Bunny Farm assumes no responsibility for their use or dosage.
AILMENT/DISEASE
MEDICATION
DOSAGE
EARMITES
Earmite drops
several drops in each ear daily for a week, then weekly for a month
Ivomec 1%
1 drop per pound--orally
Ivomec .27%
1/2 cc per 10 pounds--orally
repeat treatment in one week
for prevention, treat every 3 months
DIARRHEA
Dri-Tail
several drops every few hours till symptoms subside
Kaopectate
1/4 tsp. every hour till symptoms subside
Acid Pak 4 Way
1/4 tsp. to one quart of water--this can be used constantly without fear of overmedication
Biosol
several drops every few hours till symptoms subside--can be added to water-5 cc to one gallon water
STRESS/OFF FEED
Acid Pak 4 Way
1/4 tsp. to one quart of water
Aqua Vite
1/4 tsp. to one gallon of water
COCCIDIOSIS
Sulquin 6-50
5 cc to one gallon water--treat for 8-10 days
VENT DISEASE
Penicillin Cream
apply topically for 3-5 days
Penicillin Procaine G
inject 1cc per 10 lbs--treat once, skip three days, treat, skip three days treat--total of three injections
EYE INFECTION
Terramyacin Eye Ointment
place in each eye 4 times a day till symptoms subside
SNUFFLES/COLD
Vet RX
few drops in each nostril, twice daily
Baytril
must be prescribed by veterinarian
WORMS
Ivomec .27%
1/2 cc per 10 pounds--orally
repeat treatment in one week
for prevention, treat every 3 months
Piperzine 17%
2 tbsp. per gallon water-treat 3 days, repeat twice @ 30 days
FUR CONDITION
Wheat Germ Oil
1/2 tsp. to 10 lb. rabbit daily
Papaya Papain tablets
1 tablet daily to improve fur and help guard against furball
SORE HOCKS
Happy Jacks Pad Kote
administer daily till symptoms subside--also, place solid floor(sheetrock or wood) in cage for rabbit to rest on
FERTILITY
Wheat Germ Oil
1/2 tsp. to 10 lb. rabbit daily
Vita Stress
1 tbsp. pellets daily for two weeks(treat bucks and does)
NON SPECIFIC AILMENTS

Terramyacin water soluble
(broad spectrum antibiotic effective against many infections)

1 tsp. to gallon of water for 3-5 days
COOLING METHODS


by Pat Vanecek

It's already starting to get hot around the country.

Here are some tips on how to keep your
bunnies cool during the summer.
Place a frozen waterbottle in the cage with your rabbit. Fill a 3 litre pop bottle with water and then freeze it. Its best to keep an extra on hand, since it takes 24 hours to refreeze it.

Place a soaker hose around your cage and water. The evaporation cools down the air some.

Place a rug or piece of burlap on top of your cage and wet it.

Place a fan so it has air moving past your cage (not directly on your rabbit).

Place a brick stepping stone or piece of ceramic tile in the cage and wet it. (this requires a sturdy cage)

Use an evaporative cooler in your barn. (bonus--place ice cubes or frozen water bottle in the water in the evaporative cooler) Be sure to have good ventilation so ammonia doesn't build up.

Use an air conditioner in your barn. Be sure to have good ventilation (air being pulled out) so ammonia doesn't build up.

Mist water on your rabbits ears and face.

RED HOT SPECIALS

offer good thru 6-30-00
*NEW* 8 ounce EZ CROCK reg $3 sale price $2.50

*NEW* 20 ounce EZ CROCK reg $6 sale price $5.00